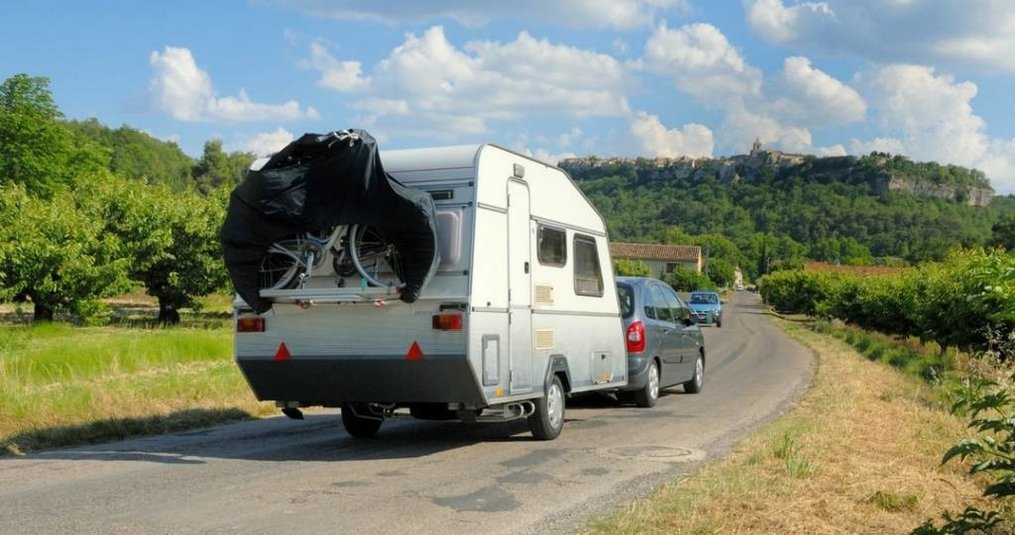 Your awning also needs regular cleaning. Fortunately, you can do this yourself
What a downer if you take down your awning on a sunny day and it turns out to be full of dirt. If this dirt has been there for a long time, you can no longer remove it with warm water. Bird droppings, for example, can be very stubborn. Or perhaps an attack has occurred. Not only does this give an unsightly face, such dirt can also affect the material. With the help of our professional products you can easily clean your awning. This way you prevent permanent damage and you can enjoy the sunny days again.
Cleaning and impregnating the awning: the 3-step plan from Ultramar
You don't have to lose the battle with the dirt. Sometimes people think you just have to accept the dirt on a sunscreen. After a number of years, the awnings simply don't look clean anymore. I absolutely do not agree with that. If you clean the awning regularly and impregnate it every year, your awning fabric will last a very long time. In addition, it still looks fresh. Proper treatment definitely guarantees a longer life. By using Ultramar's 3-step plan, you can be sure that you are treating the canvas in the best way.
Step 1: Clean Sunscreen with Sprayhood & Tent Shampoo
First clean with lukewarm water.
Apply Sprayhood & Tent Shampoo to the wet cloth. Brush off the dirt well. Use a plant sprayer to distribute it evenly.
Let the shampoo act for about 20 minutes.
Remove shampoo and dirt with a brush and plenty of water by rinsing and brushing. Rinse well.
Now let the cloth dry a little.
Is there still pollution to be seen? Then continue cleaning with Power Cleaner. See step 2.
Step 2: Remove heavy pollution with Power Cleaner
Apply Power Cleaner to the awning and rub in with a soft brush. Use a spray or plant spray.
Leave to act for about 1 hour. Don't see any change? Spray extra Power Cleaner, brush and let it work again. Repeat these steps until the stains are gone. This can sometimes take several hours. Then rinse well.
Now let the cloth dry thoroughly.
Step 3: Impregnate the awning with Sprayhood & Tent Protector
Apply Sprayhood & Tent Protector liberally and evenly. Also use on the inside of the roof! This gives you better protection against mold and weather spots on the inside.
Sprayhood & Tent Protector not on windows or paint etc. allow to dry, but remove immediately with a damp cloth.
Let the roof dry thoroughly. possibly repeat the treatment.
Are there drops of impregnating agent on the windows? Just wipe with a little bit of benzene.
Then clean the windows with Ultramar Sprayhood & Tent Shampoo.
Cleaning & impregnating awnings: types of pollution
Do you have a Sunbrella awning? Or are your awnings from the Markilux brand? Many well-known brands ultimately end up with the same type of sun protection fabric. Or, almost the same, should I say. There are sometimes small differences. However, the maintenance is the same with all these cloths. The step-by-step plan always works. If you have chosen one of the above brands, the quality is absolutely good. Unfortunately, this says little about the degree of pollution. Each cloth is susceptible to the following types of contamination:
Dirt on the screen is created when you do not use the screen. If the cloth has been rolled up and stored for a longer period of time, you run the risk of these annoying types of pollution. So clean the awning properly before storing/rolling it up for a long time. Usually the end of summer is a great time to give the awning an extensive cleaning. Also impregnate the cloth before rolling it up all winter. This way you can enjoy a fresh and clean awning during the first new spring day!
Cleaning & impregnating awnings: general tips!
The fabric of your awning is treated with a protective coating. This coating ensures that dirt, mold, algae and bird droppings, for example, can adhere less to the cloth. The awning fabric should therefore remain clean.
Unfortunately, that protective coating disappeared pretty quickly. UV radiation affects the layer. This can sometimes be the case within a few months. From that moment on, the canvas is exposed to everything that comes on the canvas.
There are then two things you need to do:
Regularly clean your sunshade cloth with water.
Protect at least once a year with an impregnating agent.
Cleaning cloth sunshade; what is the best time
If you look on the street, you will see a lot of awnings that are dirty.
Bird droppings can of course only get on the canvas if the awning is turned off.
Mold, green deposits and weather spots occur when the awning is not used. If it has been stored and rolled up for a long time. So the awning fabric gets dirty when not in use!
That is why we recommend the following:
Be sure to clean the awning before long-term storage (this prevents mold and algae from growing).
Make sure you protect the cloth extra. Impregnate the cloth just before leaving it rolled up all winter.
In this way you can immediately enjoy a beautiful awning in the spring!
Do not use a high-pressure cleaner
Of course I understand that this temptation is great. A brush and a bucket of soapy water always seem like more work than reaching for the pressure washer. However, this is strongly discouraged. Why? Stitching, coating and even the fabric itself can be damaged. Also pay attention if you have the awning cleaned by a company, because sometimes a high-pressure sprayer is also used.
Do not use green soap or soda
Green soap has a major drawback. It contains vegetable oils. These oils leave a greasy film on the sunscreen cloth. And it is precisely that greasy layer that easily attracts fungi, dirt and algae. Initially, the cloth may be nice and clean. However, it will also get dirty again faster. Another disadvantage: the soap residue left behind clash with impregnating agents. So you can hardly protect the canvas anymore.
Prevent dirt
If possible, place the blinds under the gutter. This way you can avoid a lot of dirt.
Do not let the cloth get wet
Always open the awning in strong wind and rain. If the cloth does get wet, let it dry before you roll it up. This way you prevent mold.
Don't forget the hinges!
Maintain not only the fabric itself, but also the hinges. Treat the rotating parts with silicone spray once a year. Do not use oil and greasy products.
Sunshade cleaning tips for a longer life
Cleaning an awning in time prevents the adhesion of dirt.
In between major cleanings, you can clean your awning with lukewarm water and a soft brush.
Only when the screen is more heavily soiled, for example by bird droppings, is it necessary to use a product.
Impregnate the cloth before storing it all winter.
Also impregnate the inside/bottom of the cloth.
Use Ultramar professional cleaning agents
All our products have been extensively tested by ourselves. In our laundry we have years of experience in cleaning and waterproofing all kinds of awnings. This means we know exactly what the best methods are. So the products have already proven themselves. Naturally, we continued to develop the products. As a result, they can now also be used at home. Especially when you use the step-by-step plan, the result is guaranteed to write home.
Some advantages of our products
Tested thoroughly
Have been used for years
Was used by Royal House
Simple and fast operation
Experience is not necessary
Not you, but the products do the work
Even suitable for heavily soiled cloth
Recommended amount
If you want to purchase the products, it is useful to know approximately how much you need. I can't give you an exact answer, but I do have a few pointers for you:
Quantity depends on type of sunscreen.
With impregnation always applies: better a little too much than a little too little.
Be sure to consult the labels on the product, here you will find a lot of useful information.
With an older awning you need more impregnating agent than with a new awning.
I often use the following example:

1 x Sprayhood & Tent Shampoo 2,5L
1 x Power Cleaner 1L
1 x Sprayhood & Tent Protector 2,5L
Please note: I assume that the awning has a standard size; 20 square meters. Furthermore, age, type, fabric type and degree of soiling are of course also important factors.
Guaranteed safe
The products are guaranteed to be reliable, but I recommend testing them beforehand. Try a small piece of the cloth first to make sure no discoloration occurs. I rarely hear this in itself, but it could happen with the slightly cheaper types of cloth from abroad.