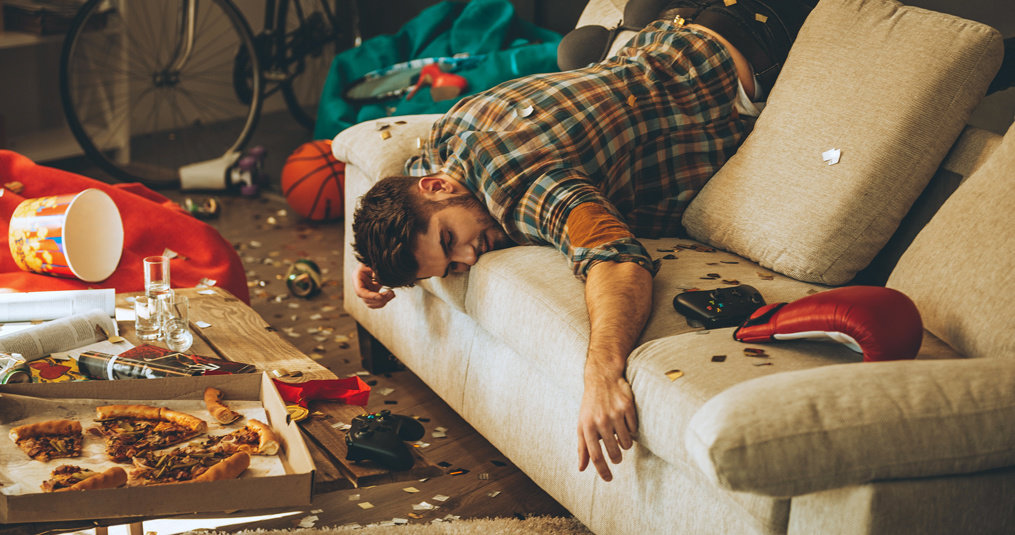 Do you know that? Have you just bought a new sofa or chair and then a cup of coffee is poured over it or the piece of cake falls from the saucer. A large stain is the result and you spend endlessly trying to get that stain out again. If that works at all. 
Een ongelukje is zo gebeurd, en voor u het weet zijn uw nieuwe stoffen bank en/of stoelen niet vlekkeloos meer.
Of u hebt een restaurant en door geknoei en ongelukjes ziet de bekleding van uw meubilair en opeens een stuk minder fraai uit. Jammer, want anderen zitten niet graag op banken en stoelen die er gevlekt uitzien. En hoe u ook uw best doet, de vlekken verdwijnen bijna nooit helemaal. Zeker niet als er vaker 'ongelukjes' gebeuren.


Bank impregneren
U wilt uw meubels natuurlijk graag voor altijd mooi en schoon houden. Dat kan alleen als u ze niet gebruikt, maar dat is natuurlijk geen optie.
Wat wel werkt, is uw bank, stoel en kussens impregneren met een beschermende spray!
Gelukkig is er een simpele – maar zeer doeltreffende – methode om uw banken, stoelen en kussens netjes en vlekvrij te houden. Een kop koffie over de bank is dan geen enkel probleem meer. U veegt het met een doekje droog en het laat geen vlekken meer achter. Dat geldt voor alles wat er op uw zitmeubels geknoeid of gemorst wordt. Met de Outdoor Gear Protector blijft alles in het vervolg zo schoon dat het lijkt alsof u het net nieuw gekocht hebt.


Meubelimpregneerspray
Met deze uitstekende impregneerspray behandelt u de oppervlaktes die schoon en netjes moeten blijven. De spray werkt uitstekend op alle soorten materiaal. Niet alleen op de verschillende stofsoorten, maar ook op leer, skai en suede. Vlekken krijgen geen enkele kans meer! De spray hoeft niet verdund te worden en droogt kleurloos op. Wat uw bank ook voor kleur heeft, het maakt niet uit.


Impregneren
Is het moeilijk, dat impregneren? Nee, integendeel. Een kind kan bij wijze van spreken de was doen.
Maak op 30 centimeter afstand horizontale banen over de stof die behandeld moet worden.
Maak daarna verticale banen zodat elk stukje stof geraakt is door de spray.
De Outdoor Gear Protector is op waterbasis, dus bijzonder veilig in het gebruik.
Laat uw behandelde meubelstuk 24 uur drogen en dan is het klaar voor een lang en zorgeloos gebruik.
Vloeistoffen en vlekken veegt u er moeiteloos vanaf, uw meubels blijven als nieuw.
Bestel Outdoor Gear Protector voor 22:00 uur. Dan heeft u het morgen in huis!