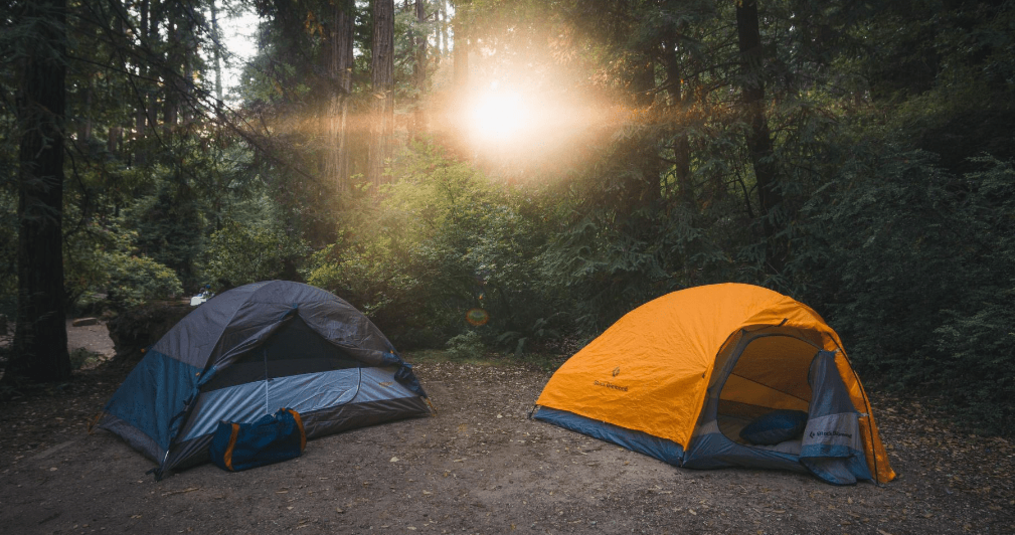 A tent requires maintenance. Good maintenance extends the life of the tent canvas and the tent itself. Read my tips and advice.
Fantastic, your own tent. Whenever you feel like it, take it with you and find a nice spot. Whether on a campsite with entertainment or in the middle of nature, your own tent is ideal. No hassle with dirty holiday homes or booking well in advance. Of course, your own tent requires maintenance. And preferably on time. This extends the life of the tent canvas and the tent itself. You can easily repair the tent canvas yourself or choose a professional sail maker. Also, maintenance and cleaning the tent can be done yourself in many cases.
Repairing the tent canvas yourself
Have you discovered a small hole or tear in the tent canvas? One of the poles is broken? Do you need a groundsheet repair? Leaking seams? These repairs are easy to carry out yourself. Benefit from the practical tips below.
Repair tent canvas
Most campers conduct an awning repair themselves. Read the expert's tips and you can also repair your cotton tent canvas. What is important when repairing a tear in the awning?
small tears or holes can easily be repaired yourself
do not wait too long, rather do it immediately, this will extend the life of your tent
order tent repair tape
choose repair paint
or a liquid repair product
Always stick adhesive strips on both sides of the fabric
always bring a repair kit with you on holiday to be on the safe side
Glue the tent canvas
Discovered a tear in the tent? Very annoying! Don't let it spoil your camping fun, though. In many cases, repairing the tent canvas is a piece of cake. You can certainly repair small tears or holes in your tent canvas yourself. Special self-adhesive canvas is available for tent canvas made of synthetic material. You stick this on the tear or the hole. Always do this on both sides. This self-adhesive repair canvas is water resistant. Thus, rain is not a problem. You can choose from Tear Aid type A and Tear Aid type B. The canvas can be ordered in different colours.
Buying tent canvas per metre
Do you want to buy tent canvas yourself? Tent canvas per metre can be ordered at various places. You can also easily buy a tent repair kit via a webshop. You can't go wrong if you buy the Tear Aid brand.
Insect screen repair kit
A repair kit for insect screens also works wonders. This repair tape is ideal. It is cheap and effective. What does it entail? How does it work?
easy to do yourself
permanent glue, so a permanent solution
fast result
sustainable
made of eco-friendly and animal-friendly material
ideal for almost all emergency repairs while camping
cut tape to size, stick it over the hole and then dry with a hair dryer for 60 seconds
first clean the teared piece of cloth for the best result
Repair Ten Cate tent canvas
Tear in tent canvas? With a Ten Cate tent, you can also quickly and easily solve this yourself. The standard repair kits are suitable for repairing tears in a tent. You order them at the camping shop. They are unprecedentedly strong and elastic and therefore provide a permanent solution. A Tear Aid repair set is suitable for all types of canvas. Do not use with PVC and vinyl. My Tear Aid experience has been absolutely positive.
Repairing and cleaning De Waard tent
Never use aggressive cleaning agents, vinegar or green soap. If you have the tent repaired by the tent maker's expert, return it immediately after your holiday. Then you can be sure that it will be fixed before your next camping trip. A repair can often be submitted online. This also applies to replacing the zipper of the awning, for example.
Simple Step-by-step plan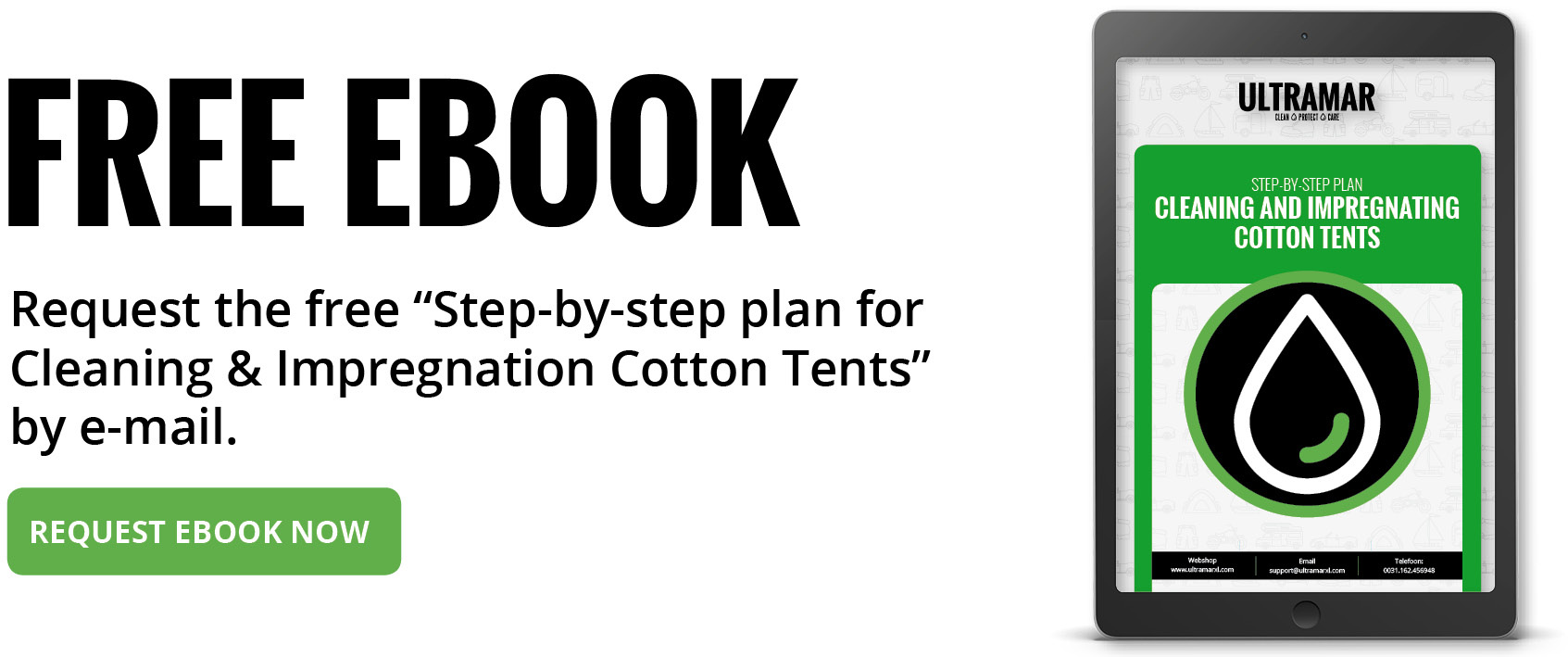 Repair zipper
Repairing a zipper is a type of tent repair that occurs regularly. This problem must be resolved quickly. A zipper that does not close properly is very annoying. Is your zipper not broken, but is it a bit stiff? Then spray it with a suitable spray. Repairing the zipper is probably not necessary. Does the zipper no longer close completely? Maybe the slider is defective.
Broken slider
The slider can be replaced quickly and easily. Is that not a sufficient solution? Then replacing the zipper is the best solution. Sometimes it is not necessary to repair a zipper, but there is another problem. First check whether the tent has been set up correctly. If the tent is not set up correctly, the tent zipper can cause problems. Is it really broken? Then there is no other option than replacing the tent zipper.
Attach tendon to awning
The tendon on the awning ensures that the canopy connects seamlessly to the awning. A rattling canopy is thus a thing of the past. Also, you don't have to worry about rainwater seeping between the tent and the awning.
Always bring a tent repair kit
Accidents can happen Every camper has to deal with broken items from time to time. Always take a repair kit with you to be on the safe side. Better safe than sorry After all, a broken tent is worth nothing.
Repair tent canvas at sail maker
Have the tent repaired by experienced sail makers? Of course, many tent repairs can be carried out yourself. But you may not have the time to do so. Or perhaps repairing your camping gear is definitely not your hobby. Why not combine tent and sail maker? The professionals are happy to assist you. Whether it concerns repairing a tent canvas or replacing a zipper, the job is done in no time.
Waterproofing the tent
Impregnating your tent is a good thing. This significantly extends the lifespan of the canvas. What is important if you want to waterproof the tent?
use good quality tent impregnation
pitch the tent first and then pull the tent canvas to open slightly in order to fill the smallest holes well
clean the tent well
spray impregnation agent evenly on the dry canvas.
use a brush, paint brush, plant sprayer or spray
also spray the inside with a tent impregnation spray
remove the agent from windows
use a wet cloth
let the tent dry well
repeat the treatment if necessary
Cleaning tent canvas
You wish to clean your tent canvas with window? Use the practical tips below:
clean after each use
never use aggressive cleaning agents
also clean pegs, tent poles and ground pegs
first remove all dust and rough dirt with a soft brush
use a suitable cleaning agent if stains cannot be removed with only lukewarm water
prevent mold, green deposits and other dirt by impregnating the tent
tidying up the tent for the next camping trip provides convenience and fun
if you have the tent cleaned, choose a tent maker with expertise
Good maintenance prevents awning repairs
Of course this is not always the case. However, repairing the tent zipper can be delayed if you maintain the zipper properly. Apply lubrication or spray every now and then and it runs smoothly again. Regularly remove the dirt and your tent will stay beautiful for longer. Take good care of your tent. Then it will undoubtedly last for years longer. Do not wait until everything is dirty, but protect and clean in time.
Sail maker or tent maker
Of course you can also have your tent professionally repaired. Replacing a zipper or repairing a crack is not for everyone. In that case let a professional do it. Search in Google for "sail maker" or "tent maker".
Simple Step-by-step plan